5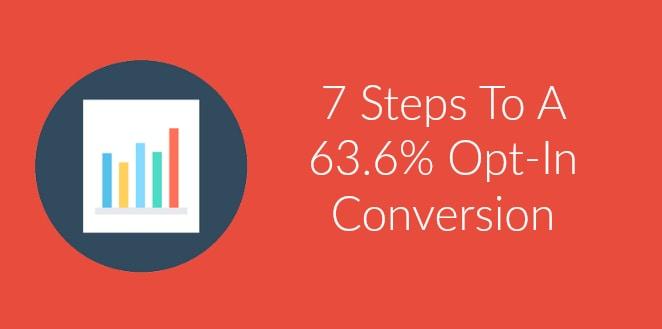 Post Lead Conversion -- Free Guide
After someone opts in to get your Freemium, what should you do next? Should you use single or double optin?
PLUS you get to get the pdf version of this blog post as well so that you can refer to it anytime you like, even when you're offline.
Click here to get both FREE.

This post is about how to create a squeeze page or lead capture page, but not just any kind of lead capture page, but one that is high converting.
Very recently, I ran a few Facebook ads (different targeting interests but the same ad) and I got 143 optins out of 225 link clicks.

143 / 225 = 63.6% conversion
This is the ad (you may have seen it and got into my list):

After people click on the ad, they're directed to this lead capture page:

While I'd love to say: do XYZ and you'll achieve the same results… the reality is that it's not that straightforward.
Every business is unique in its own ways and you'll probably not achieve 64% optin conversion, but even if you just get 40%, I'm sure it's still a good number.
What I can do is to lay out the guidelines and strategies behind this, and how you can follow them and apply to your own business.
After you've finished reading this post, you'll be able to create your high converting lead capture page in 7 steps.